White House - Concrete Rehab
Our team designed, engineered, and constructed, the elevated concrete slabs for various recreational storage facilities.
Marine Corps Base - Quantico
Roubin-Co. Inc. recently completed the installation of curb & gutter, sidewalk, storm structures at the Marine Corps Base.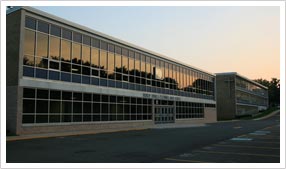 Bishop O'Connell Highschool
Our team rehabilitated entire front entrance, to include milling and paving of asphalt; as well as to include, removal and replacement of sidewalks, curbs & gutters.